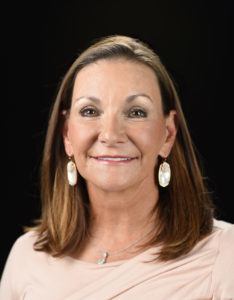 As Bama's Chief Executive Officer, Paula Marshall provides strategic leadership and direction to the entire organization. Her vision stands as a beacon for Bama team members, inspiring the organization to achieve the Bama mission – "People Helping People Be Successful".
Paula assumed responsibility as CEO of the Bama Companies in 1984, which now includes Bama Pie, Bama Foods, Bama Frozen Dough, Beijing Bama and Bama Europa. Under her leadership Bama has expanded to provide a wide variety of frozen desserts and baked goods to fast food chains and casual and family dining restaurants.
Paula received her Bachelor of Science in business from Oklahoma City University (OCU) in 1982, and her PhD in commercial science, also from OCU, in 1993.
Paula is the author of four books, the most recent was co-authored with New York Times bestselling author Jim Stovall. The Executive Entrepreneur is an important conversation starter about how all business people must embrace both entrepreneurship and management to succeed.
Jim English is President of Lopez Foods in Oklahoma City and Dorada Foods in Ponca City and serves as Secretary/Treasurer on both of their Boards of Directors. Jim serves on the boards of United Way, the Boy Scouts Last Frontier Council and the Oklahoma City Museum of Art.  He graduated from the University of Texas and received an MBA from the Wharton School of the University of Pennsylvania.  Jim and his wife Vicki have one adult son, Davis, an energy investment banker in Houston.